Summer will be here before you know it!
Spring Invoices have been sent. Pay Your Invoice Now!
Note: In order to access some parts of our website you will need to register so you will be able to view all of the information (look for the Log In link at the bottom of the page). These areas are restricted to members only.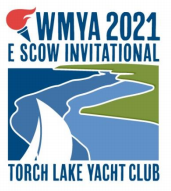 Join us for 3 days of racing on beautiful Torch Lake.
Registration now open on The Clubspot: Click Here
Traveling from a distance? Leave your boat with us and return for 2021 E Nationals, Sept 9-12.
1 set up, 2 regattas, 7 days of sailing on Torch Lake!
Questions?
E Scow Invite, contact Dan Lorimer, danlorimer.torch@gmail.com or Kris Hallett, khallett@rightanswer.com
E Scow Nationals, contact Casey Christensen, casey.j.christensen@gmail.com