Summer Is Here!
Meal Reservations are now Online:
Weekly Meal Reservations
Kitchen Volunteer Sign up
Mid-Summer Invoices have been sent. Pay Your Invoice Now!
The 2021 NCESA Nationals are at Torch Lake, MI – Sept. 10-11-12, 2021

Registration is OPEN-please register, once again you can pay later (if you like)

CLICK HERE FOR 2021 NOR

CLICK HERE FOR 2021 Nationals REGISTRATION
Merchandise for E Nationals: https://stores.coralreefsailing.com/escownationalstorchlake/shop/home
Meal purchases for E Nationals: https://tlycc.com/e-nationals-meal-purchase/

7 Days of Sailing on Beautiful Torch Lake!!
This summer TLYCC is hosting the WMYA E Invite, August 27 – 29, and E Nationals, September 9 – 12.
We are welcoming sailors from near and far to sail in both regattas.
One set up, 2 regattas, you can feel free to leave your E boat in our parking area over Labor Day weekend.
Then return and sail E Nationals!!
For housing information, please contact Amy Keller, AmyLKeller@frontier.com, for either or both regattas.

Put these 2 events on your calendar!!
Note: In order to access some parts of our website you will need to register so you will be able to view all of the information (look for the Log In link at the bottom of the page). These areas are restricted to members only.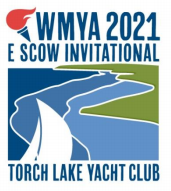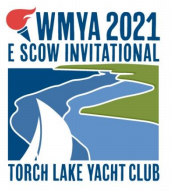 E Scow Invitational Regatta shirt available for purchase. Preorders only, Deadline is Aug 10. Shipped to TLYCC, pick up at regatta registration table, Aug 26. 2-7 pm